There are a huge range of options available for martial arts training. For people who are interested in getting started, it can be overwhelming to decide which martial arts program is the right fit. 
It's hard to know where to begin when choosing a martial arts school. That's why we've pulled together ten tips for picking a training program in self defense or martial arts. Once you answer these questions, you'll be in good shape to make an informed decision and then to get started!
Before you step foot into the world of choosing a training program, you need to figure out what it is you want to get out of it. Are you interested in self defense? Self mastery? Competition? Fitness? You could be looking at a program that you and your kids can both do, or that's just for your kids, or that's for yourself. It's a good idea to write down what you're looking for as well, especially if you're unsure. 
2. What is the school's philosophy?
The philosophy of a martial arts program is incredibly important. Some schools are hard into discipline, while others take a more laid back approach. You want to find a school that lines up with what you want out of those goals you already determined. A hard charging program that's intense is great for some people, but others might feel more at home with a meditative focus in training. There are no right or wrong answers here, but this question is key. 
3. What styles of martial arts are offered?
There are endless styles of martial arts out there. At Academy of Self Defense, we offer Hapkido, Muay Thai Kickboxing, Krav Maga, fitness focused programs, circuit training, boot camps, and kids programs. When you're deciding on a program to train with, it's a good idea to find a school that has several offerings so that you have options.
4. Who are the instructors?
This one is huge. It doesn't matter what level a person is at in whatever style they've studied - if they're a bad teacher then you're not going to learn anything. Look for instructors that are highly qualified and, most importantly, highly engaged with their students. Martial arts is a mouth-to-ear type of learning, so how instructors interact with their students is everything. You should be able to take a trial class with any potential school, and you can discern a lot about how a teacher passes on their knowledge. Both safety and growth should be top priorities for any quality martial arts instructor.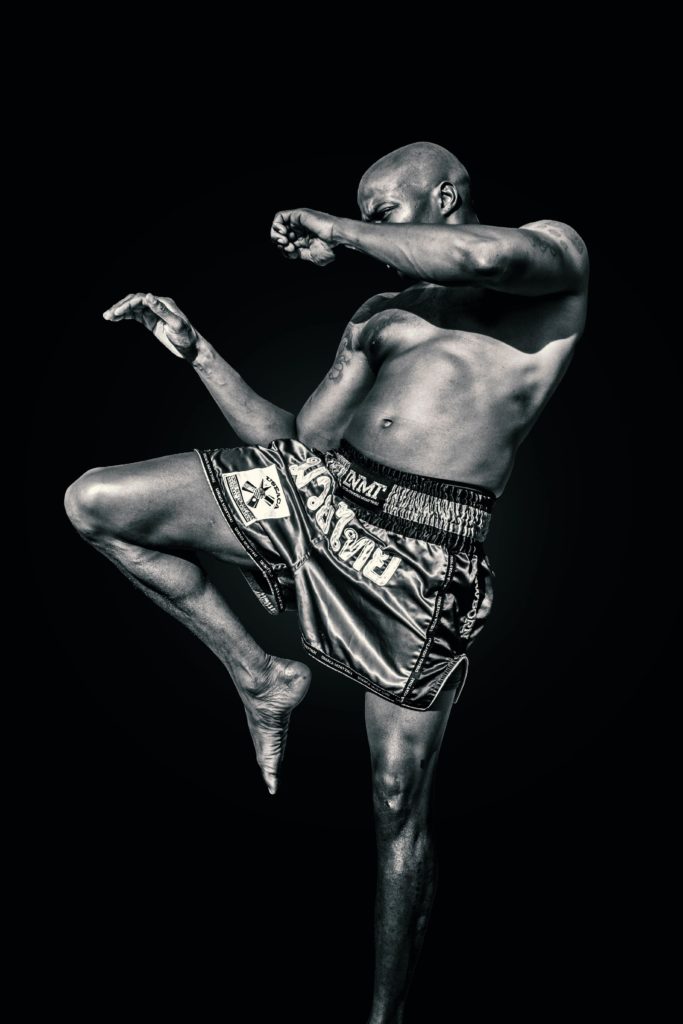 5. What kinds of students participate?
Who is in a martial arts dojo is a big deal when you're deciding what dojo to train in. The levels and development of current students can tell you a lot about a martial arts school, in part because you'll be on track to follow in their footsteps should you decide to join that particular school.  Look for a dojo that has engaged and focused students.

6. What facilities do they train in?
Though martial arts training has a reputation for being built on hard work and grit, a good program will also have a clean and safe environment to train in. This doesn't mean that your dojo has to be pristine and full of new equipment, but it should be well organized and well cared for. Part of training is discipline, and that should show in the facilities. Your school should have mats to train on, safety gear, first aid supplies, and a place for people to observe training. That last one is especially important when kids are training in martial arts. Parents should be able to watch their children practicing.
7. How long has the martial arts school been open?
Of course every school has to open sometime, but a well estimated martial arts program is a more sure bet than a brand new one. Longevity of a school is a great indicator that you've found a high quality place to train. If you find a great program that is newer, take some time to find out what the previous experience of the instructors and owner are. 
8. What reviews or press can you find?
The online presence of a martial arts school is something to consider carefully. Check out reviews of the program you're considering, ensure that they are overwhelmingly positive, and see if you can make sense of any bad reviews you find. No business can guarantee that every customer has a perfect experience, but a lot of negative commentary on a program is obviously a bad indicator.
Different martial arts programs have different billing practices, but you should be aware of what kind of contract you'll get into, if at all. With some schools, you can get a discount if you pay semi-annually or quarterly. Look out for fees for dropping out, and be sure you understand any automatic billing requirements. 
10. How much does it cost?
Lastly, cost is a necessary factor in choosing a martial arts school. There are online options for training, which are going to be less expensive than in person classes if you're on a budget. Beyond the monthly fee, check for registration fees, equipment expenses, and any required membership fees. Some schools require dojo specific training clothing, sparring gear, etc. You might also ask about family discounts if more than one person will be training in the same martial arts school with you.
At the end of the day, once you've gathered all of the relevant information, the best thing you can do is to go with your gut when choosing a martial arts program. Though this can be like a hobby, martial arts training is also deeply personal. The style, the people, the facilities, the price - these all are major factors, but it's hard to place a value on fit. If you walk into a martial arts studio and it feels like the place that you belong, then that's all you really need to know and to grow. 
Still not sure which martial arts program is right for you?
Join ASD today with a FREE 2-week trial and sample them all, in-person or online!