Academy of Self Defense's trustworthy and passionate Krav Maga instructors have all the resources needed to help you learn self-defense and make progress, advancing through the levels of Krav Maga. Learn more about what it takes to make your way through Krav Maga Testing below!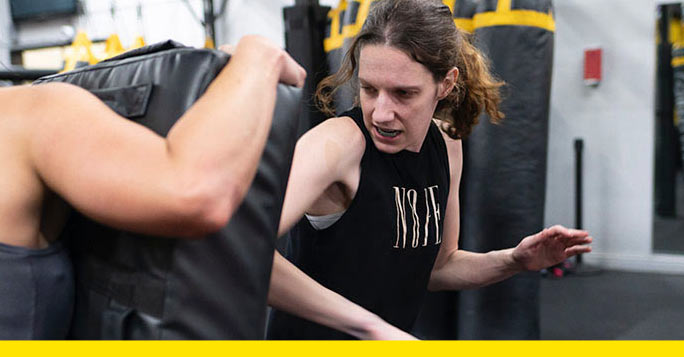 Practitioner Level 1
The transition from a beginning Krav Maga practitioner to a Level 1 Ranking is mostly focused on the basic fundamentals of Krav Maga, with attention to strategic fighting stances and basic combat.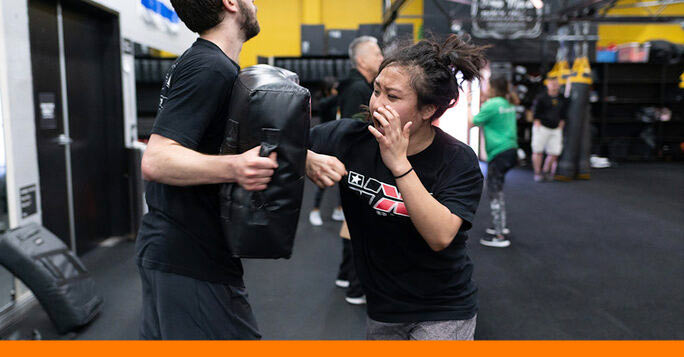 Practitioner Level 2
To progress from Level 1 to Level 2, the focus is on techniques and an expansion of the basic lessons of Level 1. In this stage, students cover the basics of ground combat and proper maneuvering in more advanced self-defense scenarios.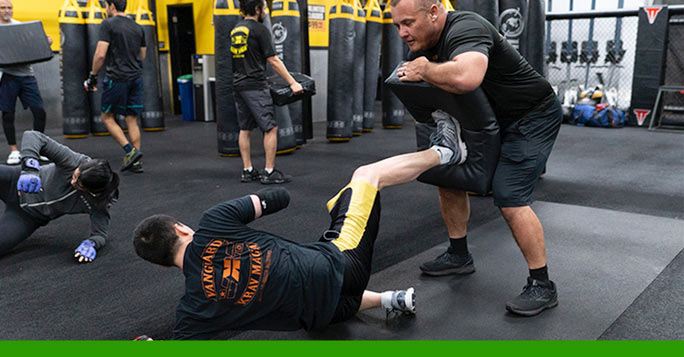 Practitioner Level 3
Krav Maga Level 3 focuses on the expansion of the first two levels while also finally implementing instruction with a live and combative attacker. This is when students learn how to defend against knife attacks and elaborate on ground defenses.
Practitioner Level 4
Level 4 is defined by the refinement of all previous levels and advancement in the severity of potential threats. Dealing with advanced scenarios of disarming those with firearms, this level takes care to consider all potential dangers and to further elaborate on takedowns.
Expert 1
The 5th level is when students are introduced to third-party defenses and multiple attackers, with mindfulness toward the refinement of previous self-defense belt techniques.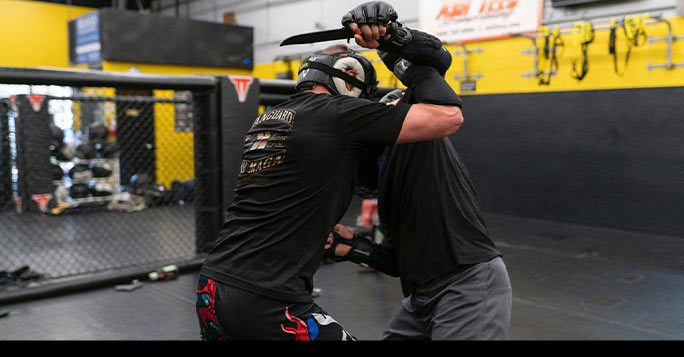 Expert 2
The final step in the Krav Maga belt test is the 6th level.
Upcoming Krav Maga Tests
Do you think you are ready to test? Want to prepare? View our upcoming Krav Maga testing dates for the rest of the year!