Our Purpose is simple:
Quickly teach you how to defend yourself
Challenge you with an exciting fitness program
We provide our students with the necessary tools to deal with any kind of potentially dangerous situation on the street. From verbal de-escalation to lethal force they must be able to make the correct decision in any given situation. Academy of Self Defense utilizes the latest and most innovative techniques available today.
Designed by a team of fitness and defensive tactics experts known for training fighters, military, and law enforcement officers, our programs teach practical self-defense tactics for real-world situations. At Academy of Self Defense, we also offer exciting and empowering fitness training for everyone.
We have an exceptional variety of reality-based authentic self defense training programs and fighting systems to choose from or that our students can integrate together. These include:
We welcome students of all ages and experience levels. Our state-of-the-art school facility is more than 10,000 square feet with two main training areas, separate changing rooms, and student/parent viewing areas with ample seating.
Customer Lounge Area
Over 12,000 square feet
45+ 8ft Thai Heavy Bags
TRX Suspension Training System
Large matted area with 2" Flexi-Roll mats
Professional MMA cage barriers
Concept 6 Rowers
Rogue Echo Bike (Aerodyne Style)
Kettle Bells
Thai Pads
Belly Pads
Body Shields
Resistance Bands
Agility Ladders
Battle Ropes
Tractor Tires & Sledge Hammers
Olympic bars and Dumbbells
Rogue Plyometric Boxes
Titan Plyometric Soft Boxes
Filtered Water Stations
Pro Shop with apparel & protective equipment
Free SVP Meter Connect Wifi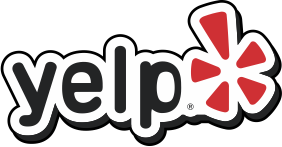 Real People. Real Views.
Check Out Our Yelp Reviews





Read nancy t.'s review of Academy Of Self Defense on Yelp
Read Bella R.'s review of Academy Of Self Defense on Yelp
Read Max L.'s review of Academy Of Self Defense on Yelp
From The Owner
CEO Neal Newman