Summer is here in full force. With those perfect summer sunsets, barbecues, picnics, trail hikes, and hot leather car interiors, we're all looking for something sweet to cool off with at some point or another. While oftentimes, our minds may drift towards the local ice cream shop or that cookie plate at the barbecue, we'd wish we could find a sweet treat that was not only satisfying, but will kick those sugar cravings to the curb. The truth is, there's a ton of options out there! Not only are they easy to make, they use natural sweeteners and provide extra health benefits for a guilt- free sweet treat for the summer. Here are 6 summer treats to beat your sugar cravings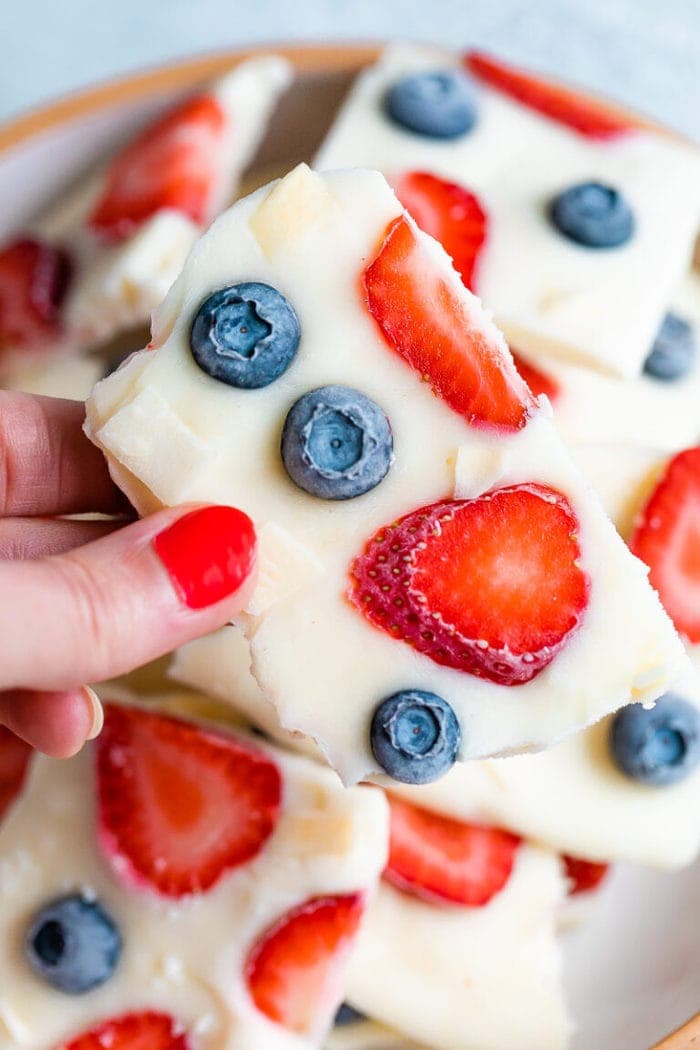 Frozen yogurt bark is the perfect snack to keep around the house during the summer months, or any other time of the year for that matter. Simple to prepare and easy to store, frozen yogurt bark uses greek yogurt, your favorite berries, and a natural sweetener such as honey to create a cold and refreshing sweet snack. Not only does this curb your sugar cravings, but greek yogurt provides added benefits. This fermented yogurt has been linked to improving gut health due to the presence of probiotics while also being a great source of protein with 20 grams of protein per 7 oz. Not only will your sweet tooth be satisfied, but it will promote satiety due to its higher protein content. Simply spread your yogurt in a dish, top with your favorite berries and honey, throw in the freezer and voila! Click here for a recipe.
When in need of a snack to satisfy those chocolate cravings, avocado brownies are here to help. Compared to the classic brownie recipe, avocado brownies focus on using wholesome and clean ingredients that will leave you satisfied and guilt free. The use of avocado creates a velvety and creamy texture while contributing to better health benefits. Using the good fat from avocados creates a better fat source as well compared to processed oils such as canola. With avocados only containing a mild natural flavoring, the chocolate flavor will remain the superior in the overall dessert while the use of natural sweeteners such as maple syrup over processed sugars will bring in the added sweetness we're all looking for. Click here for a recipe.
Fruit crisps are a simple to make treat and perfect for summer barbeques or those classic afternoon cravings. Like the frozen yogurt bark, this summer treat gives opportunity to include added health benefits with additional protein, fiber, and essential nutrients all from the crumble topping. By using either frozen fruits or fresh fruit that's in season, you can customize your dessert with your favorite combination of fruits and berries such as:
Peaches
Plums
Nectarines
Strawberries
Blueberries
Blackberries
Raspberries
Of course a fruit crisp wouldn't have its "crisp" without the crumble topping to round everything together. The topping brings the protein and fiber which will compliment the natural sweetness from the fruit. For the topping use:
Whole grain oats
Nuts for added texture
Flax and hemp seeds for a boost of essential vitamins and minerals
Maple syrup and orange juice for natural sweetness,
Cinnamon and salt for added flavor
Finally, top everything off with a scoop of whipped cream to get the perfect summer treat.
4. Low Calorie Milkshakes
Quick, easy and perfect for you and your kids on a hot summer day, a healthy homemade milkshake gives you the opportunity to pick from your favorite store-bought ice cream flavors for that low sugar craving. Simply grab a pint of your favorite low calorie ice cream brands such as Halo Top, Enlightened, or So Delicious for a dairy free option and then add in your milk of choice for a creamy and low sugar summer treat. With only two ingredients, it's as simple and easy as that.
Like the low calorie milkshakes, homemade fruit pops only need two ingredients: your favorite fruit and yogurt or juice of your choosing. With the help of popsicle molds, this creates an easy snack that you can keep in your freezer all summer long for when the sugar cravings kick in. If you're feeling up to it, feel free to throw in an additional ingredient that may compliment your fruit such as strawberries and basil or lemon and blueberry. Click here for recipe.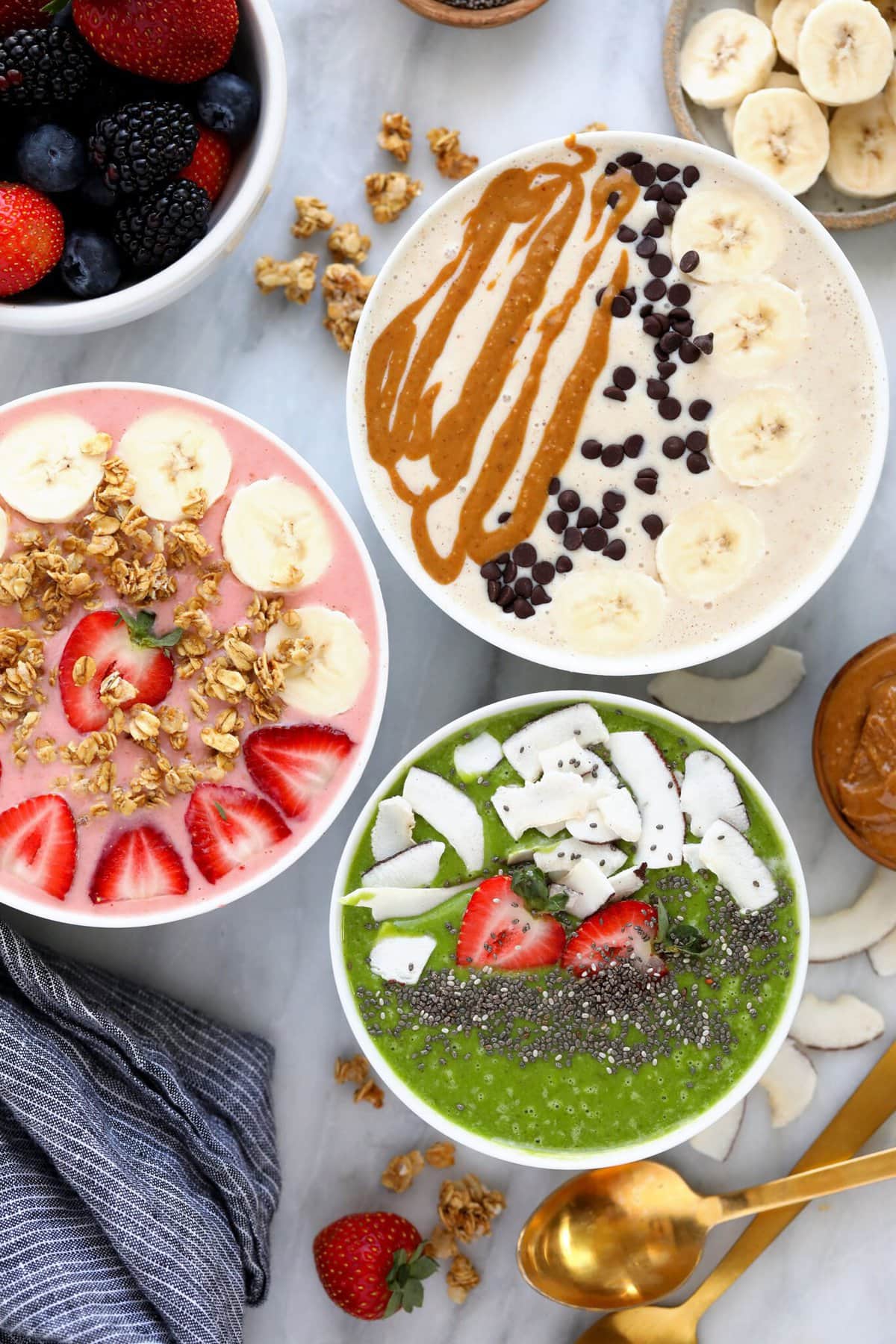 Homemade smoothie bowls give you the opportunity to customize your meal or snack perfectly to your liking based on your diet nutrient needs. With additional health benefits, smoothie bowls are incredibly easy to pack in a ton of nutrients through fruits and toppings, creating a very nutrient dense meal. Unlike smoothie bowls from cafes, homemade versions can be made without any added sugar or fats whereas cafes or chains may include added sugars, ice cream, or frozen yogurt to increase its flavor and texture. While the smoothie base gives you that low sugar, naturally sweet treat, your toppings give you all the opportunity to add in all the protein and essential nutrients you're looking for. As an example for the next time you make one, try topping it with:
Peanut butter
Nuts
Seeds
Honey
Granola
Fresh fruit
For additional protein, add in some protein powder to the smoothie base! Click here for recipe.
Want to see our schedule of classes?
Whether it's after an intense fitness bootcamp or self defense class at the Academy of Self Defense or simply at the end of a long day, these 6 summer hacks will be sure to beat your sugar cravings while leaving you feeling satisfied and guilt free.