Experience the Physical & Mental Benefits of JCF
Have you always wanted to try kickboxing but your schedule and certain life events got in the way? Kick these obstacles out of the way with the Academy of Self Defense's online kickboxing classes. Our live Jivoni's Combo Fit (JCF for short) classes and exclusive kickboxing videos will give you the chance to get a great workout and finally see what all the kickboxing hype is about. Our JCF Punch Combinations are easy to understand, informative, and are so fun that you will forget how many calories you are burning.
per month
$69
JCF, Boot Camp & ASD Fighter Fit
 
5 Weekly In-Person JCF Classes
4 Weekly in-Person ASD Fighter Fit Classes
6 Weekly In-Person Boot Camp Classes
16 Weekly Live Streaming Classes
5000+ Videos on Demand
Free Online Membership
No enrollment fees
Month-to-Month membership
Sign Up
per month
$19
JCF Online Only
 
16 Live Streaming classes a week
100+ On Demand Videos
Beginner to Advanced Levels
Free Access to JCF Combo Tutorials
Sign Up
per month
$39
Includes 14-Day Free Trial
 
Includes Free 2-Week Trial Online
All program access: Krav Maga, Muay Thai, Hapkido, JCF, Boot Camp, ASD Fighter Fit, & VKM Kids
Access all live streaming classes
Access all zoom live interactive classes
Online Testing
Access 5000+ On Demand Videos
No enrollment fees
Month-to-month contract
Sign Up
LOOKING FOR IN-PERSON TWO WEEK TRIAL?
5 Live JCF Classes a Week
100+ JCF Videos on Demand: Classes, Punch Combinations, Mitt Sessions & more
No experience required! Workouts designed for all levels from beginning to advanced.
Certified and experienced top instructors
Free Online Membership Access for duration of your trial (Access 5000+ Videos on Demand)
Jivoni Jordan
Director of Training
Jivoni Jordan has been involved in combative arts and sports for over 35 years. As a student, fighter, coach and teacher, some of his training disciplines include Boxing, Muay Thai, Kickboxing, San Shou, Kung Fu, Tae Kwon Do, and Krav Maga. Jivoni is also a very accomplished combative fitness instructor and has developed his own program, JCF® (Jivoni's Combo Fit). Jivoni is also a world class fight coach and trainer with clients ranging from law enforcement officers, triathletes, NFL players, and world champion fighters.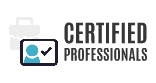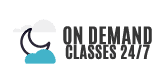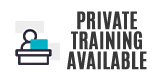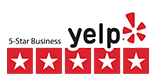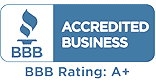 Video Access
As one of the only online self defense academies, Academy of Self Defense has an extensive and impressive library of online kickboxing classes, martial arts demonstrations, boot camps, and more. With a membership you also get access to:
Perfect for interested students of all ages, Academy of Self Defense provides all of these online resources and access to their top-notch fitness facilities to give you the full-body workout you've been craving with our affordable monthly membership. Check out the Academy's class schedule and trusted team of instructors today.
Below is a video of a typical JCF class in-studio. Now you can experience JCF at home or on the GO!