Get a Fighter's Workout Without the Fight!
While the Academy of Self Defense wants you to feel prepared to protect yourself in at-risk scenarios, we also provide workouts to get you in the best shape of your life. You don't have to be in a boxing match to train like a fighter to reach your fitness goals. Academy of Self Defense's combat cardio strength training videos give students the ability to gain confidence in their striking combatives to defend themselves while providing reliable online strength training at the same time.
Interactive live-streaming fitness & strength training workouts
ASD Fighter Fit (AFF) classes provide a great conditioning workout that will elevate your performance to the next level. With a focus on combative movements and regimented strength training, the ASD Fighter Fit program will not only get you into great shape, it will get you prepared for anything life throws your way. Our extensive collection of combat cardio strength training videos provides dependable online strength training in the comfort of your own home. Simply choose which online programs will best serve your goals and join in on our intense full-body workouts at Academy of Self Defense.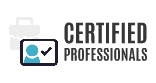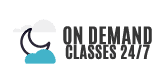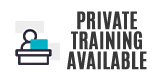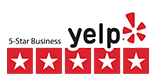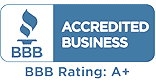 Sign up for ASD Fighter Fit
4 Live ASD Fighter Fit Classes a Week
139 Videos on Demand: Classes and WODs
Beginner to Advanced Levels & Techniques
Train Like a Fighter without Having to Step into the Ring
Certified and Experienced Instructors
No equipment necessary (but you can challenge yourself with added weight resistance)
OR you can...
Sign Up for our FREE Two Week Trial
Includes FREE 2-Week Trial 
for new customers
30 Live Classes a Week
500+ Videos on Demand: Classes, Curriculum, & Seminars
Beginner to Advanced Levels & Techniques
World class certified and experienced instructors
Classes and training videos between 30-60 minutes
Beginner to Advanced Levels
Billed monthly after trial.
Cancel future payments anytime.
Meet the ASD Fighter Fit Instructors
Shayne Herrera
ASD Fighter Fit Instructor

Serra Sullivan
ASD Fighter Fit Instructor

Andrea Yip
ASD Fighter Fit Instructor

Shantik Azima-Taylor
ASD Fighter Fit Instructor