Combining fighting (punches, kicks, elbows, & knees) with strength and conditioning exercises is the perfect combination that burns more calories than traditional workouts.  Fighter Fit classes provide a great conditioning workout that will elevate your performance to the next level.
This dynamic program is designed to give you the same flexibility, speed, strength, power and endurance of today's best MMA fighters.  With a focus on combative movements and regimented strength training, the ASD Fighter Fit program will not only get you into great shape, it will get you prepared for anything life throws your way. Whether you're an elite fighter, busy mother, or working professional looking for something unique, effective, fun and functional, Fighter fit is for you!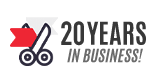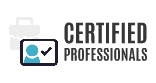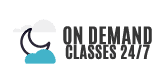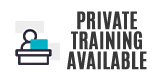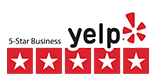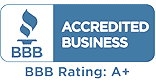 FREE TWO WEEKS FOR IN-PERSON CLASSES
Try as many classes as you like for 14-days! Unlimited access to all classes at our Santa Clara, California location. Gain access to our full schedule of classes: Krav Maga, Muay Thai Kickboxing, Hapkido, Boot Camp, Muay Thai HIIT, GRIT, Box & Bells, 300 and Escrima! In addition to access to our full in-person schedule, you'll also get access to our Online Membership as well!
ASD Fitness Unlimited Membership
Already did a trial? Ready to sign up? ASD offers the best deal in town for Unlimited Fitness! All of our memberships are month-to-month, no enrollment fees, no long term contracts, no initiation fees, just simply pay the same low rate each month!
All in-person Fitness Classes:
Muay Thai HIIT, Boot Camp,
Box & Bells, 300, & GRIT.
Access to all online Classes
5000+ Videos on Demand
No enrollment fees
Month-to-month Membership
Sign Up
Sign Up
Fighter Fit Online

Includes Free 2-Week Trial Online
39 Weekly Online Streaming Classes
200+ Videos on Demand
ASD Fighter FIT WOD Database
Professional & Certified Instructors
Full Body Workouts
No enrollment fees
Month-to-month Membership
Start Online Trial
Start Online Trial
All online classes & programs:
JCF Cardio Kickboxing, Boot Camp,
Muay Thai Kickboxing, Fighter Fit,
Krav Maga, & VKM Kids.
Access all online Classes
Online Belt Testing for Krav Maga
Access 5000+ On Demand Videos
No enrollment fees
Month-to-month Membership
Start Online Trial
Start Online Trial
Fighter Fit classes are now being streamed to our website all week long!
*Must have an active Trial or Membership to stream these classes.  **Times Listed in Pacific Standard Timezone
Monday
4:00am
6:30am
7:30am
9:00am
11:00am
12:00pm
2:00pm
3:00pm
7:00pm
Tuesday
4:00am
6:30am
7:30am
9:00am
11:00am
12:00pm
2:00pm
3:00pm
7:00pm
Wednesday
4:00am
6:30am
7:30am
9:00am
11:00am
12:00pm
2:00pm
3:00pm
7:00pm
Thursday
4:00am
6:30am
7:30am
9:00am
11:00am
12:00pm
2:00pm
3:00pm
7:00pm
Friday
4:00am
6:30am
7:30am
9:00am
11:00am
12:00pm
2:00pm
3:00pm
7:00pm
Michael Tropf
ASD Fighter Fit Instructor

Serra Sullivan
ASD Fighter Fit Instructor

Shayne Herrera
ASD Fighter Fit Instructor

James Krause
ASD Fighter Fit Instructor

Andrea Yip
ASD Fighter Fit Instructor